New Moral Order™
NMO™ POSTS
Friday is #FREEDAY
FREEDAY is New Moral Order's new, more positive name for Friday.
Freeday posts include topics such as:
A zero tolerance to Globalism
The Globalist Agendas
Political Individualism
Anti-democratic ideology of Collectivism
The real National Security issues
Cancelling Consumerism
Corporate Career Enslavement
Levelling Down
The CO2 Climate Change Con (CCCC)
Grid Enslavement & the Free Energy cover-up
Orchestrated Migration as a tactic of Globalism
Culture vs race
and more…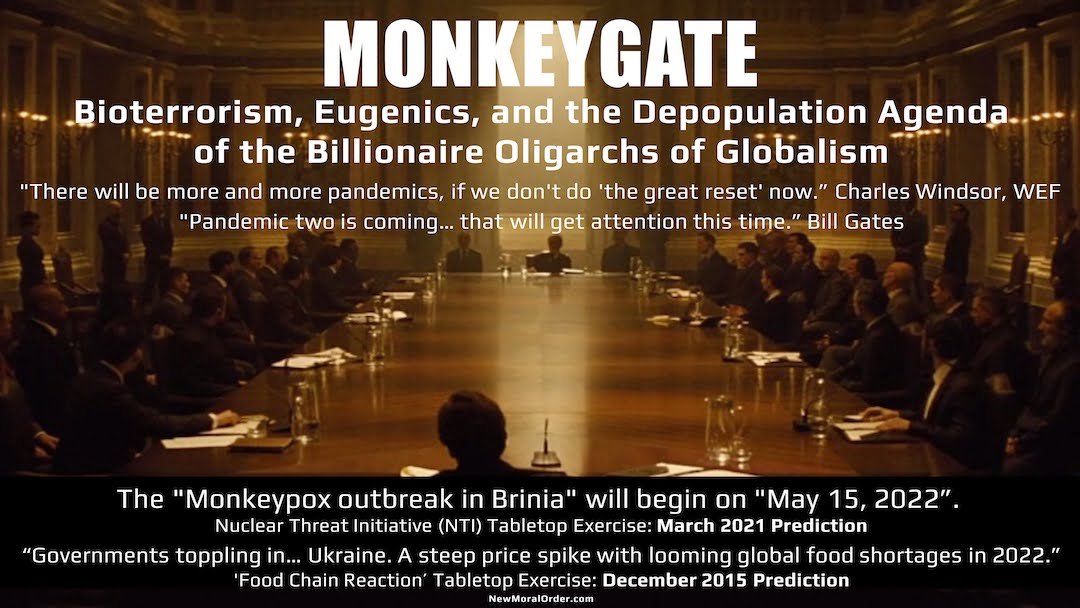 Share to Social Media:Overview Is the monkeypox outbreak an act of bioterrorism? Are those responsible connected to the Nuclear Threat Initiative (NTI)? NTI's bizarre 2021 prediction of monkeypox originating in 'Britain' in May 2022. Is NTI almost entirely funded by billionaire globalists? NTI's close links to the ideology of eugenics, population control (depopulation agenda), and synthetic biology (transhumanism). A long list of 'impossibly accurate' predictions regarding pandemics, economic collapse and war. The 2015 globalist 'war-gaming' prediction of a 2022 food crisis and the collapse of Ukraine. The link from monkeypox to the smallpox vaccine (smallpox vaccinia). The globalists' recent promotion of a smallpox terror attack. The well-accepted serious dangers connected with the smallpox vaccine. Smallpox vaccinia discovered in a Merck laboratory. The smallpox vaccine, the immune system, and the AIDs virus. The dangers of giving the smallpox vaccine to an...
VISIT THE
'POST CATEGORY RSS'
PAGE