New Moral Order™
NMO™ POSTS
Sunday is #SNUGDAY
SNUGDAY is New Moral Order's new, more positive name for Sunday.
Snugday posts include topics such as:
True Spirituality
Universal Compassion
Metaphysical reality vs blinkered scientism
Spiritual & Moral Individualism
Family First! Promotion of a family life that excludes the Globalist State
Authentic Morality
Unalienable Human Rights of the Individual
The one divine message and the corruption of it by religious institutions
Human Rights vs civil rights
Freedom of Speech
Equality of Opportunity without prejudice nor favour
What is God… and what are the 'pretender' gods?
and more…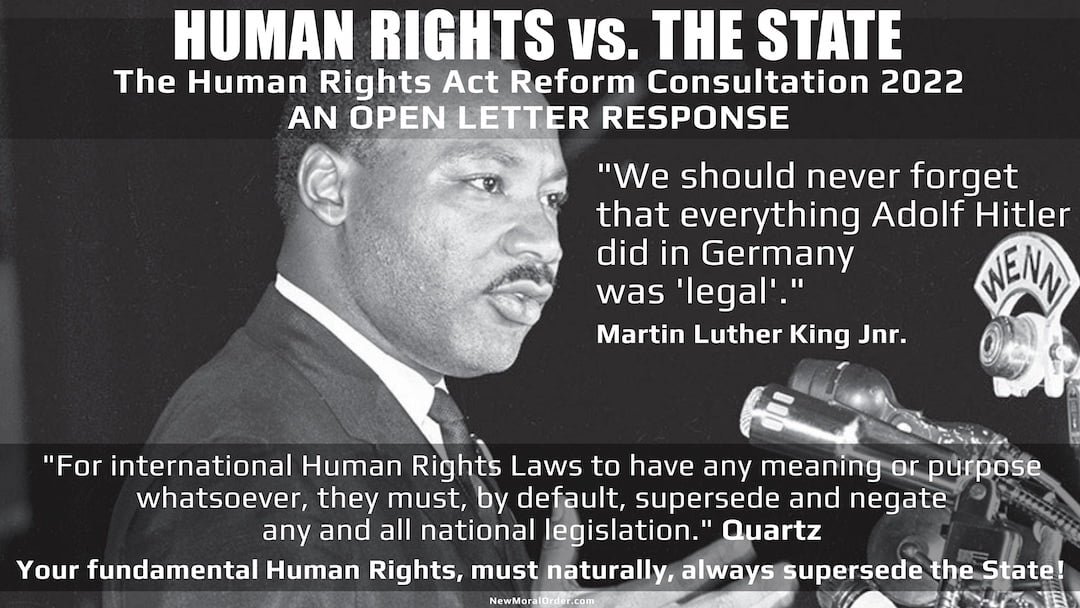 Share to Social Media:The State vs International Human RightsThe UK Government wants to subvert peoples 'Universal' Human Rights by expanding its 'domestic' version of rights, initially peddled in the UK Human Rights Act (1998). Understanding the impossible moral, lawful, and legal nature of any domestic 'Human Rights' legislation, is crucial to your personal security, and the security of your family and loved ones. Human Rights can only ever be morally, lawfully or legally applied 'UNIVERSALLY' and to the 'SOVEREIGN INDIVIDUAL'. They cannot ever be applied to the conceived group identity. Read the UK government's planned agenda on the GOV.UK website. AN OPEN LETTER RESPONSEThe following response was submitted to the UK Government at HRAReform@justice.gov.uk.  In reading the following in its entirety, you will gain a true understanding of Human Rights to a level that 99.9% of politicians simply do not comprehend.It is individuals such as you, who can and must...
VISIT THE
'POST CATEGORY RSS'
PAGE