New Moral Order™
SITE UNDER RECONSTRUCTION
The website is under major reconstruction and is expected to be mostly completed over the next two months.
In the meantime, you may find a number of pages that currently have no content. Please keep revisiting such pages as this content will soon appear.
Stay peaceful, stay truthful, stay free.
– Quartz
Website of The Peaceful Revolution
New Moral Order™
THE SOLUTIONS
Have you given up on the corrupted politicians?
Are you sick of all the secrecy and lies?
Are you ready to take control?
New Moral Order™ presents the policies that politicians are ordered never to discuss…
because they are the only policies that you ever really need to think about and to vote for.
IT'S TIME TO HAND SOCIETY OVER TO THE PEOPLE
Peacefully | Lawfully | Democratically
New Moral Order™
LATEST ARTICLES
New Moral Order™
LATEST INFO IMAGES
"This society was built by men in overalls.
Don't let it be destroyed by men in suits."
Quartz
New Moral Order™
A NEW SOCIETY
Ending Toxic Wealth
New Moral Order™
PROJECT No. #1
Fifty Million Max™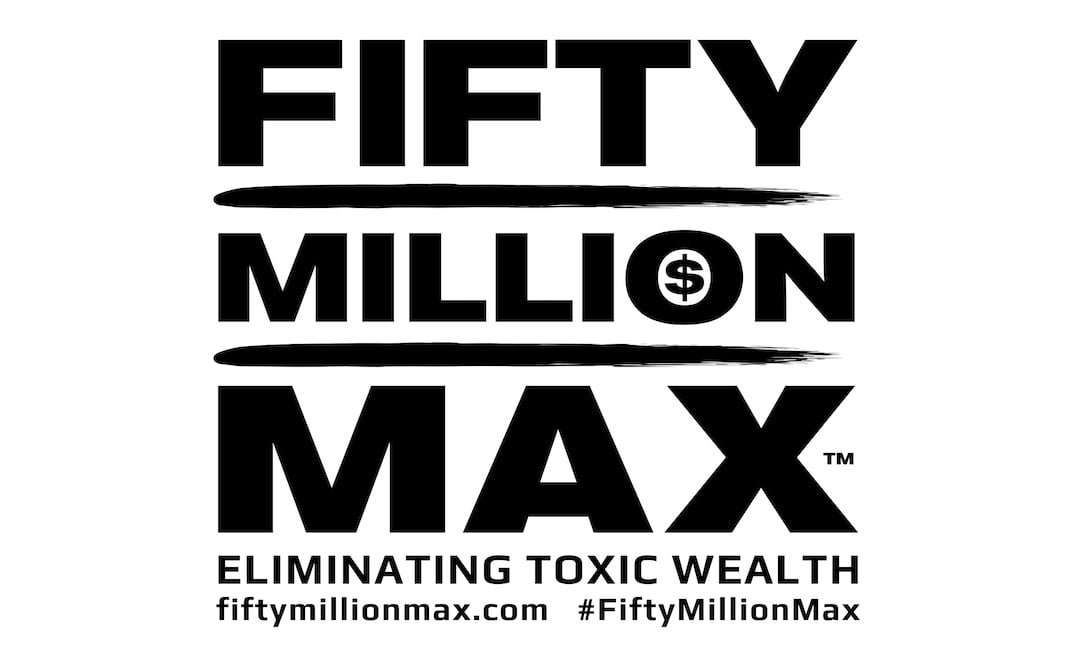 FIFTY MILLION MAX™
A New Improved Society
Politicians don't work for you – they work for the parasitic elite.
You are not causing the destruction of the environment. The multinationals owned by the world's richest families are the only culprits.
Millions of children don't die every year in the 21st century because you hoard 'Toxic Wealth'. It is a few thousand 'rich sick' billionaires who are guilty of allowing that crime to continue.
If you want to see an end to the corruption.
If you want to see an end to the destruction.
If you want to see an end to the death and suffering.
Then simply support and promote
the Fifty Million Max™ Project.
In a truly civilised society, there would be no billionaires. It's time to make everyone wealthy by not allowing anyone to be 'toxically' wealthy.
A $50,000,000 maximum wealth cap for every individual will make everyone rich, and will end poverty, political corruption, global conflict, and economic uncertainty almost overnight.
Are you ready to wake up and help make a real difference?
Forget small change. It's time to establish a real paradigm shift.
FIFTY MILLION MAX™
'Toxic Wealth' is Illegitimate Wealth
An End to Political Corruption
Toxic Wealth provides the Parasitic Elite with an infinite slush fund by which to undermine decent politicians, subvert democracy and install their own puppet-politicians and totalitarian policies. It is now time to put an end to that corruption, once and for all.
The Only Policy to Vote For
Implementing the Fifty Million Max™ policy will solve every major issue in society, not just the extreme corruption that is so plain to see within government, finance, multinational business, the media, and other institutional systems controlled by Toxic Wealth.
When Money Becomes Power
Toxic Wealth has one purpose – to achieve greater political, social and personal power for the Parasitic Elite and their partners in crime. It is not money in the normal sense of the word. Instead, it is a tool of social influence and political function. Such Toxic Wealth has no place in a moral, democratic society.
5 Million Children Starve Each Year While Some Hoard Trillions
Anyone who seeks to oppose the Fifty Million Max™ policy has no soul. It really is that simple. Each and every year, five million children die of thirst, starvation and malnutrition, while individuals, along with banks, multinationals and institutions on behalf of them, hoard trillions upon trillions. There is no moral argument for any individual to be allowed by society to hoard such excessive amounts of wealth when that same society permits so many to die in suffering and to live in abject misery.
You Can Have It All
Fifty Million Max™ not only levels the playing field by eliminating the hoarding of unjustifiable amounts of money (Toxic Wealth), but it will also transform society overnight into one in which everyone is living a millionaire's lifestyle, rather than a tiny privileged minority living as billionaires.
Dispelling the Myth of 'Class War'
Class War was an invention of those with Toxic Wealth, designed to pit the Working Class and the Middle Class against each other, thereby protecting the Parasitic Elite from being targeted by the populace as a whole for being the true enemies of society.
Fifty Million Max™ finally brings the Working Class and the Middle Class back together, as they should be, with the understanding that everyone living in the 21st century can and should possess a millionaire's lifestyle. There is only one true enemy, now and throughout history, and that is the Parasitic Elite – those who relentless accumulate and hoard Toxic Wealth.
This hoarding of Toxic Wealth is the one barrier in the way of attaining a truly fair society for all.

New Moral Order™
A NEW POLITICS
Total Peace
New Moral Order™
PROJECT No. #2
CO-CONTEMPLATIONS FOR PEACE
Twice Daily & Worldwide
Focused Contemplation
To Bring About World Peace 
CO-CONTEMPLATIONS FOR WORLD PEACE
ARE TWICE DAILY, AT 12 NOON & 12 MIDNIGHT GMT
The suggested duration is 5 minutes.
New Moral Order™
INFO IMAGES
Knowledge is Power
New Moral Order™
A NEW POLITICS
Psychopathy Free Society
HUMAN RIGHTS
ARE FOR THE INDIVIDUAL
NOT THE GROUP
HUMAN RIGHTS ARE SOVEREIGN
"The interests and welfare of the individual should have priority over the sole interest of science or society."
UNESCO Universal Declaration on Bioethics & Human Rights (2005) Article 3 (2)
HUMAN RIGHTS POSTERS
FOR SHOPS & PUBLIC INFORMATION
HELP SHARE THE IMPORTANT FACTS
ABOUT OUR HUMAN RIGHTS!
THE INDIVIDUAL IS INNOCENT
"In order to judge a system, ideology, or institution, you simply need to judge those it attracts to its highest ranks. The politics, judiciary, religions, police, military, banks and corporations of your society are each dominated by freemasons, psychopaths, sociopaths, thieves, murderers, rapists, and pedophiles. It is never you who is at fault for any of society's problems. It is the institutions that rule over you, and those who manage them from the shadows. They are always and forever fully responsible. Stop blaming the man or woman on the other side of the street or across the tracks. Look up to the cameras that spy on you, look behind the screen that brainwashes you, and look behind the stage that hosts the show they call politics. They wear suits, not hoodies. They rob you from private jets, not scooters. They control you with debt, not punches, and they injure and kill you with products, not guns. Know thy enemy." – Quartz
New Moral Order™
T-SHIRTS FOR THE AWAKENED
New Moral Order™
INFORMATION
NWO Agendas
"Politics – it's all about the agendas. If you don't see the agenda, the agenda will ultimately see to you!"
Quartz
New Moral Order™
PSYCHOPATHY FREE SOCIETY
Liberation of Information
INFORMATION IS A HUMAN RIGHT
That Right Must Be Enshrined in Law!
"Those who support a restriction of speech have already succumbed to a restriction of thought."
Quartz
HAVE YOU WOKEN UP YET TO THE REALITY THAT EVERYTHING YOU ARE TOLD BY THE ESTABLISHMENT IS DECEPTION AND LIES?
NO MAJOR POLITICAL OR WORLD EVENT EVER HAPPENS BY CHANCE.
EVERYTHING IS MANIPULATED BY DARK, HIDDEN FORCES.
"World events do not occur by accident. They are made to happen, whether it is to do with national issues or commerce; and most of them are staged and managed by those who hold the purse strings."
"To play those millions of minds, to watch them slowly respond to an unseen stimulus, to guide their aspirations without their knowledge – all this whether in high capacities or in humble, is a big and endless game of chess, of ever extraordinary excitement."