New Moral Order™
A NEW SOCIETY
Ending Toxic Wealth
New Moral Order™
PAGE UNDER CONSTRUCTION
New Moral Order™
ENDING TOXIC WEALTH
Fifty Million Max™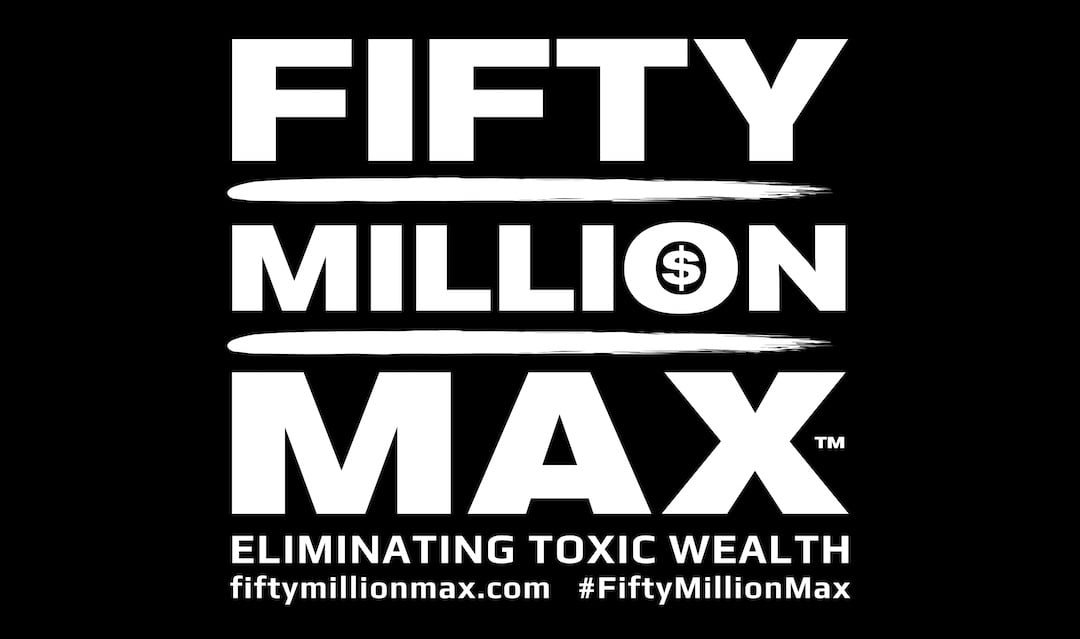 This is Policy #1 for New Moral Order™. Once implemented, things will change overnight, and you will witness the veil of corruption and deceit slip away from society like water off a ducks back.
Forget the two-party political con-game that you have been conditioned to believe represents democracy. Instead, demand this one policy to be guaranteed for implementation before you agree to vote again. IT really is that simple.
Politics is no longer about waiting for years to be permitted a single vote and then to see everything simply continue as normal. The corruption has to end. The Fifty Million Max™ project guarantees to do exactly that.
All you need to do is promote the policy. Wear the t-shirt. Distribute the flyers, cards and promotional goods. Talk about it in the pub, bar, coffee shop, office, and with your family and friends.
You can get to understand just how monumentally the Fifty Million Max™ policy will super-charge your life and everyone else's life in the Fifty Million Max™ section of this website. 

New Moral Order™
ENDING TOXIC WEALTH
T.U.C.
New Moral Order™
ENDING TOXIC WEALTH
Links to category topics…